Inventory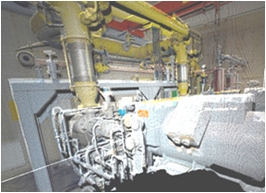 Complex systems can be quickly and completely recorded and stored as a 3D point cloud. Optionally sync color photos are included. The color information can be transferred to the points, also used as photos in the documentation.
Due to the complete recording a huge amount of data is created, which can then be selectively edited as needed.
Complex systems of terrestrial laser scanners are the only efficient method that currently offers to capture all the details as possible. Pipes materials and various structures can be identified and figurative (steel, concrete structures, pipes, etc.).
Typical applications are:
Consisted plans, dimensions, etc.


Planning basis for additions and reconstruction


PDMS / PDS Models